Your Most Trusted
Carpet and Area Rug Services
in Cleves, OH
Proud to Serve the Cleves Community
Welcome to Cleves, Ohio, a charming town nestled along the scenic banks of the Ohio River. With its rich history, friendly community, and picturesque landscapes, Cleves is a place to call home. From the historic Cleves Waterworks Park to the tranquil Miami Whitewater Forest, this town offers a delightful blend of natural beauty and small-town charm.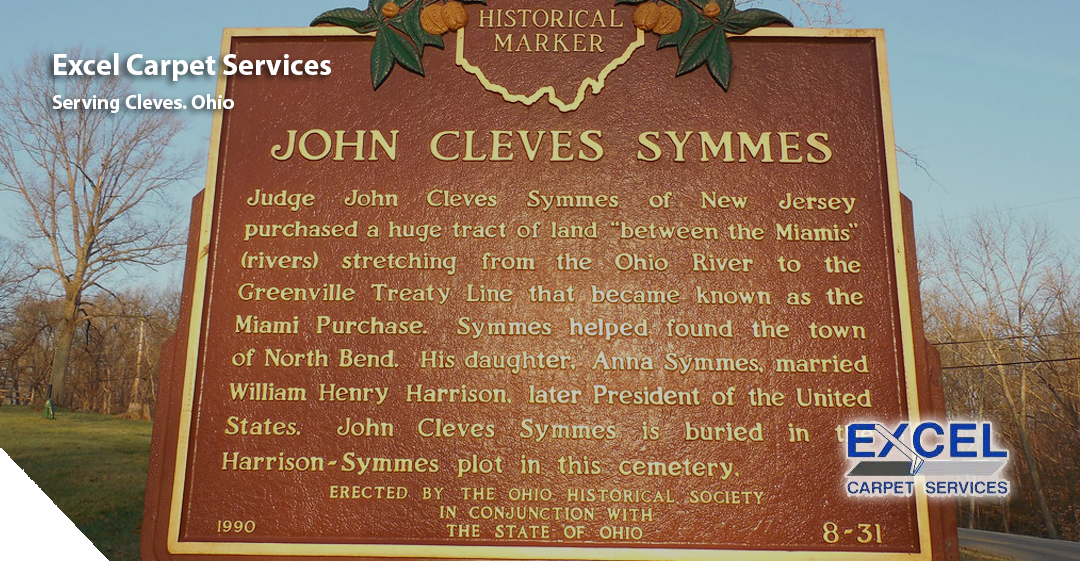 The Comprehensive Carpet Cleaning Solutions You Need
At Excel Carpet Cleaners, we take pride in providing industry-leading professional carpet cleaning services in Cleves, Ohio and the surrounding areas. Our skilled team is dedicated to delivering exceptional results and exceeding customer expectations.
Here's what sets us apart:
Thorough Carpet Cleaning for Immaculate Results: Our expert carpet cleaning services go beyond surface-level cleaning. We utilize advanced techniques and state-of-the-art equipment to penetrate deep into the fibers, eliminating dirt, dust, allergens, and even stubborn stains. Our meticulous approach restores your carpets to their original beauty, leaving them fresh, clean, and revitalized.
The Importance of Professional Cleaning: Regular professional carpet cleaning is essential for maintaining a healthy indoor environment. Carpets act as filters, trapping dust, allergens, and contaminants. In addition, our specialized cleaning methods target hidden pollutants, reducing the risk of allergies and respiratory issues. Invest in professional cleaning to create a healthier living space.
Answering Your Question: "How Often Should I Clean My Carpets?": As a customer-focused carpet cleaning company, we understand the importance of addressing your concerns. The frequency of carpet cleaning depends on various factors, such as foot traffic, the presence of pets or children, and lifestyle. Generally, we recommend professional cleaning every 6 to 12 months to maintain the cleanliness and longevity of your carpets. However, high-traffic areas may require more frequent cleaning. Our team can assess your needs and provide personalized recommendations for optimal carpet care.
Experience the Excel Carpet Cleaning Difference
When you choose Excel Carpet Cleaners, you're choosing excellence in service and exceptional results. Here's why you should trust us with your carpet cleaning needs:
Quality Service and Expertise: Our team comprises highly trained technicians with extensive knowledge and experience in the carpet cleaning industry. We stay up-to-date with the latest cleaning techniques and use eco-friendly products to ensure the best possible outcomes for your carpets.
Customer Satisfaction Guaranteed: We prioritize your satisfaction above all else. From the moment you contact us until the completion of the job, we strive to provide friendly, professional service that exceeds your expectations. Our commitment to excellence has earned us a reputation as the go-to carpet cleaners in Cleves, Ohio.
Carpets in your home can be notorious for collecting allergens, and vacuuming can only do so much to remove the worst of it, so it pays to have them professionally cleaned from time to time. Our professional services eliminate the buildup of dirt, dust, and allergens on your carpets. Unlike at-home solutions, professional cleanings can remove odors from the carpet.
Schedule Your Carpet Cleaning Today
Transform your carpets and create a cleaner, healthier home environment. Contact Excel Carpet Cleaners today to schedule your professional carpet cleaning service in Cleves, Ohio. Our dedicated team is ready to provide you with exceptional results and a superior customer experience. Don't wait—book your appointment now and experience the Excel difference!
Call Excel Carpet Cleaning today at 513-822-4190 and experience the Excel difference for yourself.
Our Menu Of HEALTHY HOME Cleaning Services
Commercial Carpet Cleaning
Pet Odors & Stain Removal